I was born  in the UK,  but have lived in Jerusalem, Israel for the last 32 years, with my husband, children and grandchildren ( well, fortunately  we don't actually all live together – I don't believe any one home should hold more than 45 people!)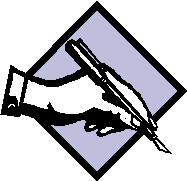 THE WRITER
I have been  writing since I was a teenager. In fact, ever since my English literature teacher told me that  my short concise writing ( read – you finish your tests too quickly and don't write enough, but I can't fail you because the answers are correct) was better suited to journalism than academia. Not that I ever said I wanted to be an academic.
In order to  hone my writing skills I have taken many writing courses, read countless books on writing and made sure to  write, write, write.
When I first started out,  I set myself a goal to test if I was destined to be a published writer. I resolved to write an article/ essay / query letter  a week for  6 months (i.e. 24 ) and if by the end of that time none had been accepted I would give up the idea and go and study something 'worthwhile'.
Fortunately, by the tenth week (  this was pre-email and snail mail took a long  time) the acceptances started to arrive ( as well as the rejections).
I was hooked and have never looked back.

THE ISRAEL TRAVEL WRITER
When I came to live in  Israel, after completing school, my love of writing coupled with my love of the country,  led me to a course for travel agents and incoming tour operators. The course entailed trips all over the country ( which is one of the main reasons I took it). After that I spent two years planning and writing tour itineraries for visiting tourists, which in turn, led me to  writing Israel travel articles for Jewish and non-Jewish publications and travel websites.
THE ESSAY WRITER
As the years have gone by and my life's experiences and number of  children and grandchildren have multiplied, I've taken to writing more and more essays about life, Israel, parenting, grandparenting and everything else that has happened to me.  Many of these  have been published on websites and in a wide variety of publications all over the world.
THE WRITING COACH, EDITOR AND CRITIQUE.
For years I have given  advice free of charge  to beginning writers on various writer's forums. But  as I realised that I was spending a tremendous amount  of my time saying more or less the same thing over and over again,  I decided to formalize my advice and tips and make a writing course which I give as a series of workshops in Jerusalem and also by email to students from several continents.
But don't worry – I still give a lot of advice free.