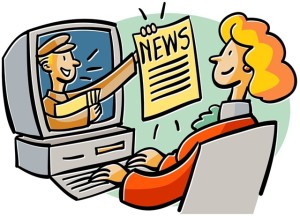 If you live in Israel, as I do, every few years events occur which beg to be written about- NOW.
Often it's to show the outside world the truth of what is really happening here.
Most of the world's media give a totally distorted picture of events in Israel
Sometimes it's to show  friends and family what life here is really like  under pressure.
But events on the ground change fast and yesterday's terror attacks are old news today and almost irrelevant tomorrow.
If you want to write about the 'situation' and get it published your story will be VERY TIME SENSITIVE, and its up to you to make the editor realize this.
This  applies to anyone writing about a timely current situation anywhere in the world.
8 Ways to get your very time sensitive story published
1. Find a new/ different angle to the events.
Without minimizing the fear every mother has when she sends her children off to school every morning, and I've been through it many times, it has been written about frequently. If you  want to help show what it's like to live under the constant threat of terror and have it published you're going to  have to find a different angle, one that hasn't been written about before.
Maybe interview a teacher who has to explain to little children why the school is under lock down when a terror attack has occurred nearby and security forces aren't sure f there is another terrorist at large.
Perhaps speak to business owners in downtown Jerusalem  who see a 60% decrease in customers.
Find out from shops which sell guns how much their business has increased.
Stick to one particular point / angle. Don't try and cover the whole situation in one article.
If you are writing an essay about your own experience or fears or how your daily routine has changed,   pick an aspect that hasn't been written about. Remember you aren't writing a news article.  Make it personal, the more specific details you include the better your essay will be.
2. Write your piece
Don't spend too long on the writing – not that the writing should be second rate but you want to get this sent off as soon as possible. Sit down and write it from beginning to end. Read it through out loud. Does it flow? Does it sound like you're talking to a friend? When you read it out loud you'll notice awkward sentences, sentences that are too long and words you are repeating too often. If you stumble over a sentence when you're reading it so will your readers – rewrite it.
If you are writing for a regular newspaper your style is likely to be different to when you write for a Jewish/ religious publication
3.Leave it for an hour.
Go back and edit it again. Proof read for grammar and spelling and read it out loud once more.
4. Send it to a writer friend
You don't have time to wait a day or two and get some objective distance . But if someone else reads it they are likely to notice errors you missed. They can also check that it flows well and is logical.
5. Submit it
It's probably no use sending to a monthly magazine. Some weeklies may take it but if they are in the shops on Friday then they probably go to press on about Tuesday so make sure to send your piece by Monday.
Daily publications are usually the best for these kind of articles.
6.Write VERY TIME SENSITIVE in the subject line.
Your  essay   may be considered an op-ed ( opinion piece) in which case it's possible that you wont' be paid. If receiving pay is important to you then  make it clear in your covering letter by asking what their rate of pay is. Many professional writers who usually write for pay are willing to forgo the pay when they have something they really want ' the world' to understand.
7.Cover email
In your cover email, write that if you haven't heard from the editor within 48 hours you will assume he is not interested and feel free to submit elsewhere.
If you decide to submit to several publications at the same time then put SIMULTANEOUS SUBMISSION quite clearly in your letter.
Some publications may not look at it as they aren't prepared to participate in a race, but most understand the need for a fast decision with these articles.
8 Where to send it
This site contains the contact information and guidelines for many newspapers which take op-eds. However be aware that the information is over 7 years old so contact details cannot be assumed to be correct today, you will need to check it out.
However there are a lot of helpful and instructive tips regarding writing about current situations that is worth reading.